>...
>...
>...
> Kir Shiro
:: Ki'ir Fyaar Selected.
Loading GPR File.
Loading...
Loading...
DETAILSName: Ki'ir FyaarGender: Male Age: 32Homeworld: Rodia Augmentations/Abilities: Occupation: Triggerman Position: Zero-Hours Contract Worker Status:
Alive
Education: Street-Wise Education >Attached Image(s) Loaded
(Picture[s])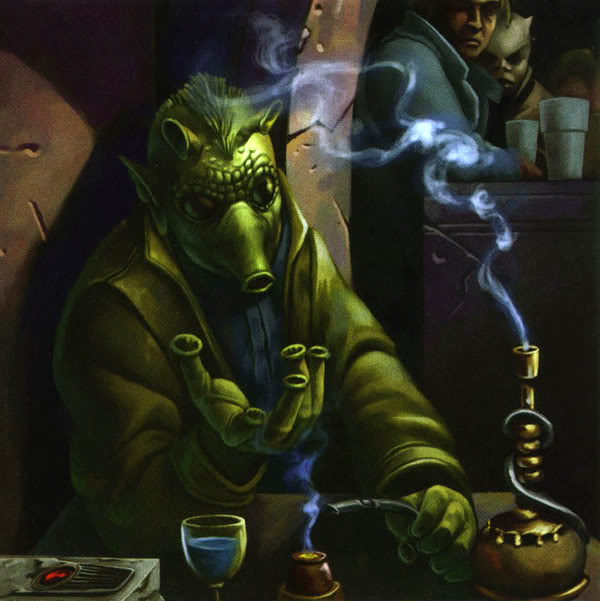 >Vocal Sample LoadedPhysical Description:
/ A Slippery Green Rodian, with all-seeing bug-eyes and a thick waft of dried Tobacco leaves mixed with the green husk of a swamp /
Registered Weaponry:
E-5s sniper rifle, DDC Defender Blaster Pistol.
Skillset:
Weapon Ability: Enhanced Scope
Equipment Ability #1: Grappling Hook
Equipment Ability #2: Trip Mine
Equipment Ability #3: Rocket Boots
Trained Ability #1: Enhanced Stealth
Trained Ability #2: Long Range Training
(If Applicable) Military/Combatant Information.
Training:
In-Field Experience as a Triggerman.  
Specialization:
N/A
Assignment:
N/A
Awards and Decorations:
N/A
Battle/Engagement Record:
N/A
Time In Service:
N/A
Faction Allegiance:
Listed Liked Factions: Listed Disliked Factions: Listed Neutral Factions:Hostile Factions:

Personal Relationships

AffectionateLikedRespectedNeutralSympatheticDislikedFearedHated
" />

Punished_Rhodesian




Posts

: 20


Join date

: 2018-11-19



---
Permissions in this forum:
You
cannot
reply to topics in this forum