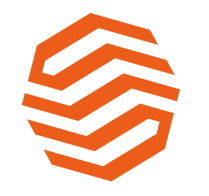 Founded by CEO Aleria Nokirous, Sanctious Arms is a Private Military Company which provides a variety of jobs such as starship security, colony security and many other jobs requiring bodies, weapons, and hired loyalty. They started out in 2239 unofficially as a crime syndicate on the planet of Illium. They mostly dealt with taking down rival, small companies for the highest bidder as well as rigging parts of the market for those who were willing to take the blame should the criminals been arrested.
Now it's expanded heavily since 2221 after a lengthy battle with a rival, smaller syndicate over the rights and blueprints to some of Cerberus' lost schematics. With some of the information they took off of these plans, they managed to start a large business in the weapons industry. Creating new and efficient weaponry that hasn't been seen before in Citadel space until 2225. Their weapons are based on turian designs made by Ms. Nokirous, and they sport a distinctive white and orange design.
---
Featured Weapons:
M-85 Razor

As with all Sanctious Arm weapons, The M-85 Razor utilizes advanced venting technology to keep any combatant in the firefight with or without ammo. Taking inspiration from Pre-Sovereign era weapons. The Razor is designed to be the perfect standard-issued weapon for guerrilla fighters and secluded colonial militias. The weapon however suffers when it comes to management as the weapon must be maintained properly to avoid clogging the vents.
-
M-49 Trinity

The M-49 Trinity was designed as a big game hunter's rifle and a guard tower sniper. Utilizing super-heating rails to propell rounds at FTL speed in a triangular spin. This rifle is the tool to rip apart anything four times the size of the user. Unfortunately. The Sniper is very cumbersome with it's block-like design and firing a shot withholds a terrible recoil. Small species such as humans and turians can use the weapon but using it rapidly without proper set up or from a mounted position could risk shattering one's shoulder. However, It rips through armor and flesh like a sharpened stone slamming through butter.
-
M-64 Martyr
The M-64 went through several name designs. 'Pulverizer' 'Krogan-Killer or KK', among many others. It was finally dubbed the Martyr by Nokirous herself saying that "Anyone who uses this weapon's secondary would end up dying, But that final shot would blow a hole through a thresher maw." The Martyr uses a venting system to pump out wide-spread bullets. It's unique function is that it's shots can be charged up multiple times to fire a cluster of rounds capable of ripping through krogan hide in a single shot. The drawback is that this process requires the user to twist the venting cell multiple times. This makes them a open target.
-
M-500 Breaker

A Crowd Controller's dream, the M-500 Breaker is a heavy weapon designed to fire pellets designed to detonate with the power of a explosive rifle round. Causing a shockwave in the effected area. It's secondary fire allows it to fire a capsule that will spontaneously explode multiple times to block off a entrance or rip a group apart with shrapnel. The capsules are known to deactivate if fired near the user of the weapon. But we highly suggest not testing this function.

Kravis

Lead Coder




Posts

: 297


Join date

: 2018-01-12


Age

: 23


Location

: Santa Fe, Texas



<:: Website repair complete.

Kravis

Lead Coder




Posts

: 297


Join date

: 2018-01-12


Age

: 23


Location

: Santa Fe, Texas



---
Permissions in this forum:
You
cannot
reply to topics in this forum