Select Dossier File.
>...
>...
>...
> Aquilarius
:: .
Loading Dossier File.
Loading...
Loading...
Personnel Identification Information.
Personnel Identification Image: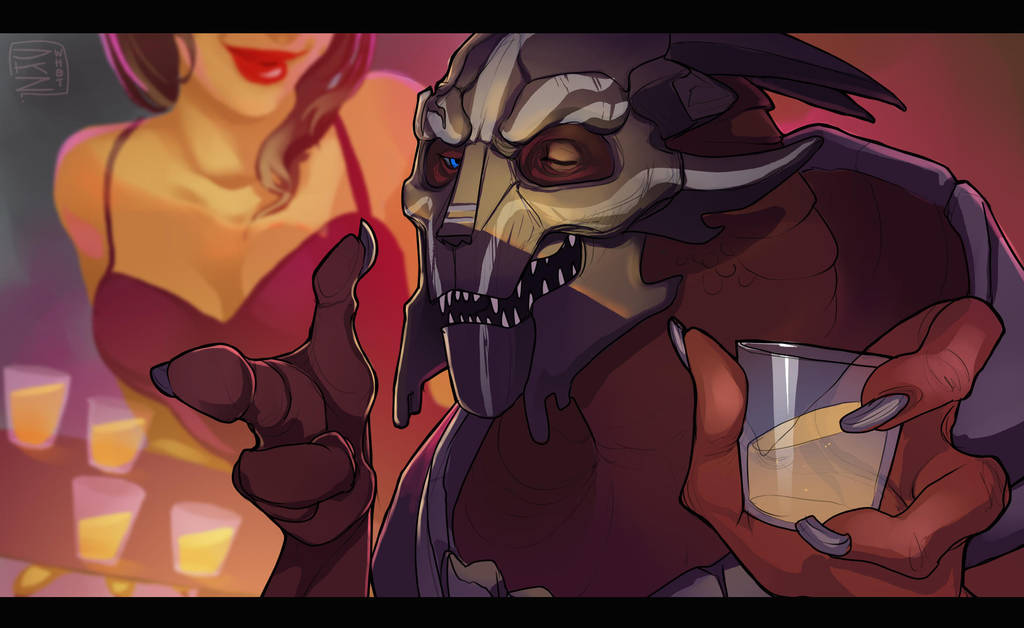 Name:
Aquilarius Agrillian
Aliases:
Aquila, Aquil, Agrillian.
Gender:
Male
Species:
Turian
Age:
24 years old
Origin:
Raysha colonist
Ranking:
Private First Class
Identification Tag:
5317-3019-AA
Physical Appearance:
Vocal Sample:
___________________________
Personnel Training/Experience Information.
Training:
 Basic combat training, Hastatim basic training, Hastatim explosive ordnance disposal  
Assignment:
2nd MSRC
Operational Status:
Stable
Previous Occupation(s):
N/A
Specialization:
Combat Engineer
Awards/Decorations:
Battle/Service Record:
N/A
Date Joined:
Casualty Classification:
N/A
Time Within Company:
Two days, three hours, twenty seven minutes, and five seconds.
___________________________
Organization Relationships.
Faction Allegiance:
Turian Hierarchy
Listed Liked Factions:
[INPUT]  Systems Alliance
Listed Disliked Factions:
[INPUT]
Listed Neutral Factions:
[INPUT]
Hostile Factions:
[INPUT]
Personal Relationships.
Affectionate:
Liked:
Nguyen Thi Kim-Ly: Nguyen likes to talk, that's for sure. Some might find it annoying, but everything she's said
has been interesting to me thus far; even if I don't understand all of it. All in all, she's good company.
Compor: From what I've heard, you've passed. Just goes to show that it's hard to have friends in this line of work.
One half of me wishes your death was a quick and painless one. The other wishes you went out in a blaze of glory. I know our current enemy
brought you thoughts of dishonor toward your people, but in the end, I know your heart was in the right place; even if your mind wasn't.
Rest in peace, sir.
Patel: Just like Compor, I understand that you've also passed. I had high hopes for you. Truly, I did.
We hadn't spoken much since I first met you, but something about you screamed "I'm going to be the next officer", and I
never second guessed that thought. Rest now, sir.
Neutral
Genesis: I'm not sure how to feel about Genesis. I mean, I like him, don't get me wrong...but the whole 'I'll poison your food' and other threats kind of worry me.
Disliked:
Respected:
Sanilra Edoris: Though I'm not exactly certain of her specialization, she's certainly a worthy leader in my books.
I haven't really spoken to her in a casual manner, though.
Raik Arglack: I've always had a thing for Krogan. No, not like that. It's not easy for me to convey my direct opinion about
the species as a whole. However, this Krogan in particular has earned my respect ten-fold. I've only spoken to him once or twice, but I can tell he
cares about his subordinates.
Feared:
Hated:Inspired:
The Reapers:
Hanging above the verdant vale
As large as the ridge where I stood on the trail
Gleaming and flashing, those long arms of black
Sending out lightening along its wide back
Is a distant dark shape that I saw in the sky
It looms over head, all's darkened nearby
Its fingers, those tentacles crept toward the ground
The air is filled with such a terrible sound
The largest ship that I've ever seen
But is it a ship?
I asked myself well
More-so a creature that's crawled up from hell.
_______________________________
Personal History.
N/A
Last edited by DustyBoi on Mon Dec 03, 2018 11:01 am; edited 3 times in total

DustyBoi




Posts

: 4


Join date

: 2018-11-25



Added Nguyen and Sanilra.

I'm not very good at remember names, so ask to be added. Bleh.

DustyBoi




Posts

: 4


Join date

: 2018-11-25



Added Arglack, Genesis, and the reapers

DustyBoi




Posts

: 4


Join date

: 2018-11-25




DustyBoi




Posts

: 4


Join date

: 2018-11-25



---
Permissions in this forum:
You
cannot
reply to topics in this forum